BroadbandDeals.co.uk 2021 Review
As a second pandemic-dominated year draws to a close, we review the UK broadband industry in 2021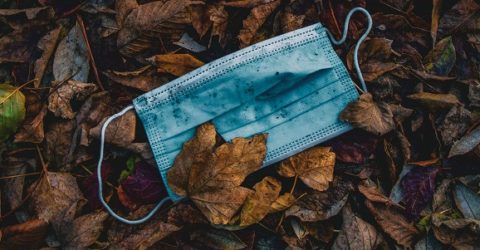 If a week is a long time in politics, a year is an eternity in a pandemic.
If you're already struggling to remember last January, you're not alone. This has been a year most of us would gladly forget – much like 2020, in fact.
This year started as the last one ended, with a full-scale national lockdown preventing us from experiencing even the most basic pleasures or social interactions.
Our relationship with the internet changed, as we came to depend on home broadband for work, leisure and commerce.
That meant the UK broadband industry in 2021 had to shoulder an abnormally large burden.
To celebrate the imminent end of a second successive annus horribilis, we're taking a look back at key events across the UK broadband industry in 2021.
We'll also consider what these changes – and others yet to come – might mean for the sector in 2022.
Before we get started – if you're still chugging along with sub-standard wifi, there's never been a better time to upgrade your broadband deal. Search for the best deals at your address today, and you could be up and running by New Year!

Up and down
The UK broadband industry in 2021 set various records for the amount of bandwidth being distributed at any one time.
Boxing Day 2020 (the first day of the third national lockdown) remains unbeaten in terms of overall data volumes, but a number of ISPs experienced record data throughputs after that.
TalkTalk carried an unprecedented 8.1Tbps across its network on the 1st of December, on a day when several Premier League football matches were streamed by Amazon.
2021 was the year when 60 per cent of the global population became active internet users for the first time, with 92.6 per cent of them using mobile devices partly or exclusively.
It's now estimated that the following events occur worldwide in every minute of every day:
These activities are all examples of content creation (uploading) rather than consumption (downloading).
That's why the traditional asymmetric model of line speed (biased in favour of downloads by a ratio of up to 10:1) is increasingly being consigned to the history books.
Throughout 2021, full fibre ISPs promoted the symmetrical upload and download speeds offered by their proprietary networks, compared to the download-focused performance of Openreach lines.
Indeed, the rise of these local ISPs is playing a crucial role in the domestic broadband sector's expansion.
If you haven't already heard of Hyperoptic, Spectrum Internet, Brsk or Cuckoo, you'll probably become familiar with them in due course.
These agile full fibre broadband providers are rapidly establishing themselves as pretenders to Virgin Media's cable crown, though their proprietary networks are exclusive to certain regions.
The announcement in December that Grain will move into territory formerly monopolised by KCOM reflects the disruptive attitude newer ISPs have to their established rivals.
It's also hoped that a national underground asset register will improve both the rollout and the reliability of broadband networks.
Slow slow quick quick slow
The entry of full fibre broadband providers is helping to push the national average broadband speed higher, though the UK still lags behind many international rivals.
We reported in November how the UK was 43rd in a table of 224 nations in terms of average download speeds.
Curiously, average median broadband speeds in 2021 were identical to those recorded in 2020.
Reasons for this include the suspension of installation works during the pandemic, and a delay in registering the higher speeds across the full fibre networks outlined above.
We explained why Ofcom's autumn 2021 figures aren't a cause for alarm in a recent blog.
The pandemic has also had a dramatic effect on household incomes, and it's more important than ever to ensure your current contract (if it hasn't already expired) is servicing your needs.
Find out how to acquire broadband on a tight budget, or read about the pros and cons of no-contract broadband here.
Finally, BroadbandDeals.co.uk unveiled our all-new city guides earlier this year, highlighting the latest and greatest deals and bundles currently available in key cities across the UK.
You can view our list of articles by clicking the In My Area drop-down at the top of every page on this site.